How to Stay Positive – The Encouragement Page
This page is dedicated to every person who has faced a mountain of change while carrying the burden of doubt, discouragement, uncertainty – and every other emotion responsible for fear or inaction. Part of our mission and purpose is to encourage, minister to and better enable every candidate we have the privilege of serving. That's why it's part of our standard process.
We operate on the firm belief that all of us are rock stars when we find the right seat on the right bus in which to flourish and be rewarded. So, we endeavor to treat everyone we meet like a VIP and leave each candidate better off for having spent time with us – whether or not we connect them with their next career opportunity. So, this page is for you because…
You can do it!
You can make it happen!
You do have what it takes!
"I was born with a silver spoon in my mouth…" This inspirational commencement speech delivered by Lou Holtz at Franciscan University of Steubenville reminds us that our life is a series of choices.
No matter where you are now, your choices from now on can take you to a different place.
The world ain't all sunshine and rainbows. It's a very mean and nasty place and I don't care how tough you are it will beat you to your knees and keep you there permanently if you let it. You, me, or nobody is gonna hit as hard as life. But it ain't about how hard ya hit. It's about how hard you can get hit and keep moving forward. How much you can take and keep moving forward. That's how winning is done!
Rocky Balboa (2006)
Proof that the human spirit is powerful and capable of overcoming terrible circumstances and achieving extraordinary outcomes.
Determination, positivity, persistence and optimism are the perfect ingredients of success – no matter what your circumstances!
Mandy Harvey lost her hearing at 18 – destroying her hope of a career in music…but not for long.
The show should not be called "America's Got Talent." It should be called "America's Got Tenacity." Mandy is not "gifted" with talent…her achievement is the result of her decision and persistence. She decided to focus on what was possible – not the obstacles. Today, she's deaf but has realized her dream because determination and attitude found a way!
Overcoming your external obstacles starts with overcoming your internal mental limitations!
You are what you think you are!
Sean Stephenson's words will inspire and empower you!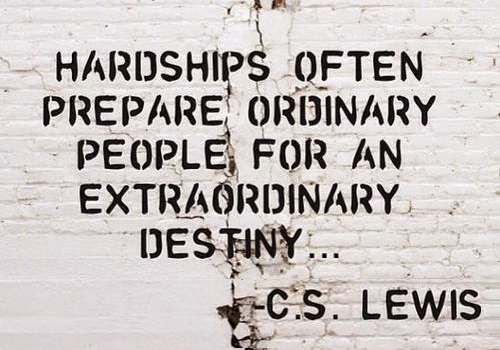 #Noah
#Joseph
#Moses
#Joshua
#David
#Peter
#Paul
…etc.
Seems like a pattern.
Maybe we should be concerned if we don't have difficulties.
Being without a job can become one of the toughest things to go through – producing stress, financial challenges, sacrifices, etc. There's comfort in knowing someone is always with us in the fire and in the storm.
God is our refuge and strength, an ever-present help in trouble.
Psalms 46:1
Lord of Hosts, You're with us
With us in the fire, With us as a shelter, With us in the storm
You will lead us, Through the fiercest battle
Oh where else would we go, But with the Lord of Hosts
Academy Award-winning actor Denzel Washington presents the commencement speech at Dillard University and shares his personal story and reason for his success.
Listen to it again…
You are what you think you are!
"Think about what you're thinking about when your effort is low…How do you stay strong? Stop thinking about the obligation and start thinking about the opportunity!"
Meditation is not a way of making your mind quiet. It's a way of entering into the quiet that's already there – buried under the 50,000 thoughts the average person thinks every day. ~ Deepak Chopra
An analysis of research published in JAMA Internal Medicine – the peer-reviewed medical journal published by the American Medical Association – reveals that meditation is a powerful means of reducing anxiety, stress, and their physical impacts.
Start your day with meditation to gain clarity and focus or use it to relax and reduce stress. It makes a difference.
Jack Ma – failing all the way to success – in his words.
Ma is a Chinese business magnate, the founder and executive chairman of Alibaba Group, currently the richest person in Asia and the 14th richest in the world, with a net worth of more than US $60 billion.
He has become a global icon in business and entrepreneurship, one of the world's most influential businessmen.
Tony Robbins, Brian Tracy, Sylvester Stallone and others share the stories of their difficult circumstances before they got their starts – and the importance of goals, not living in fear, persistence, etc.
More to the Sly Stallone & Rocky Story:
https://www.youtube.com/watch?v=47K3hEe98iU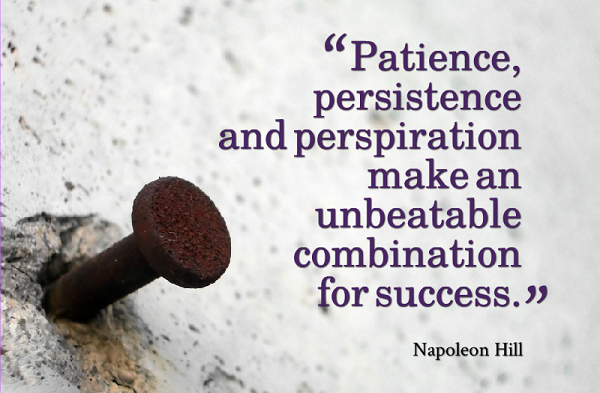 Al Pacino's famous speech from 
Any Given Sunday
.
The difference between winning and losing is inches!
Your win will result from fighting for every inch.
Sometimes when we feel like quitting or giving up, we need a coach or a supervisor or a manager or someone who believes in us to remind us to not quit.
We all need someone to really yell and kick our butt sometimes to get us to do more than what we think we can accomplish. That's a coach. That may be your supervisor. Yes, at times, you need someone yelling at you to not quit, don't give up, don't quit, do not give up!
The Death Crawl scene from Facing the Giants.
A sports injury and a coma lead to a permanent disability.
But the human spirit finds a way to overcome when the focus is on achieving something in spite of circumstances!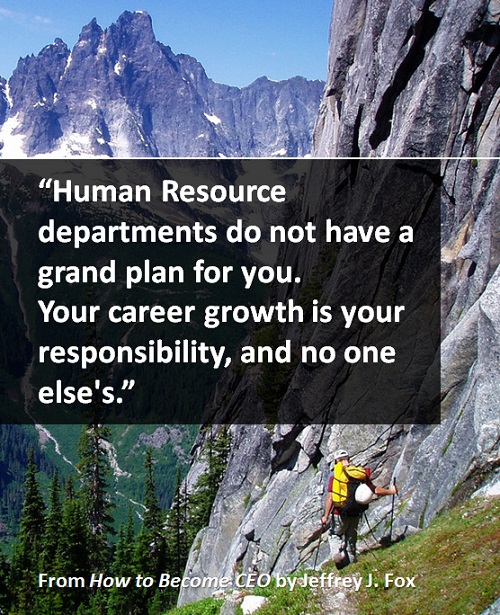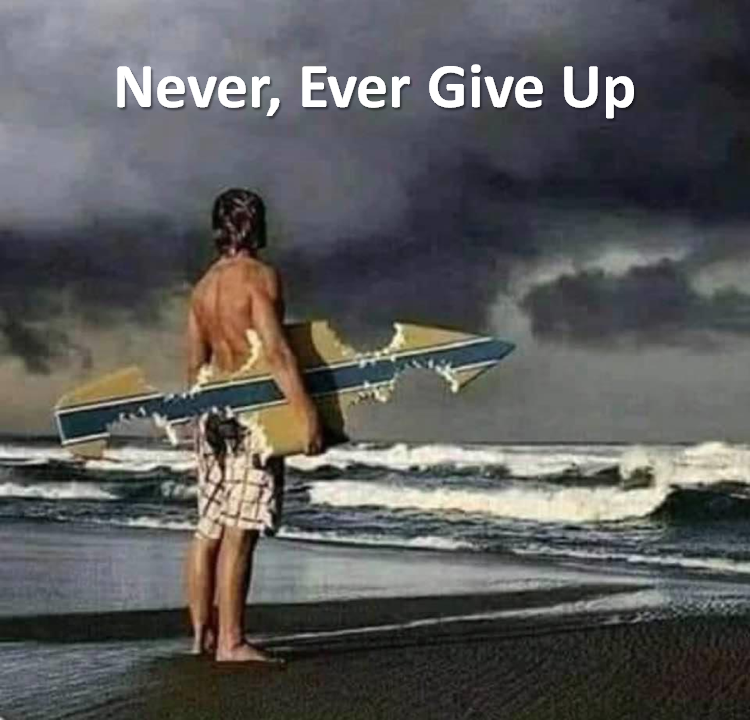 The fastest way to success is failure.
So, try and try and try.
The only way to fail is to give up.
Think about the attitude behind the famous quote from Vince Lombardi 
"We didn't lose the game; we just ran out of time."
HUMOR
The Venn Diagram Career Choice Analysis model that explains how people can best use their gifts and talents.
Actually, it explains everything!
LOL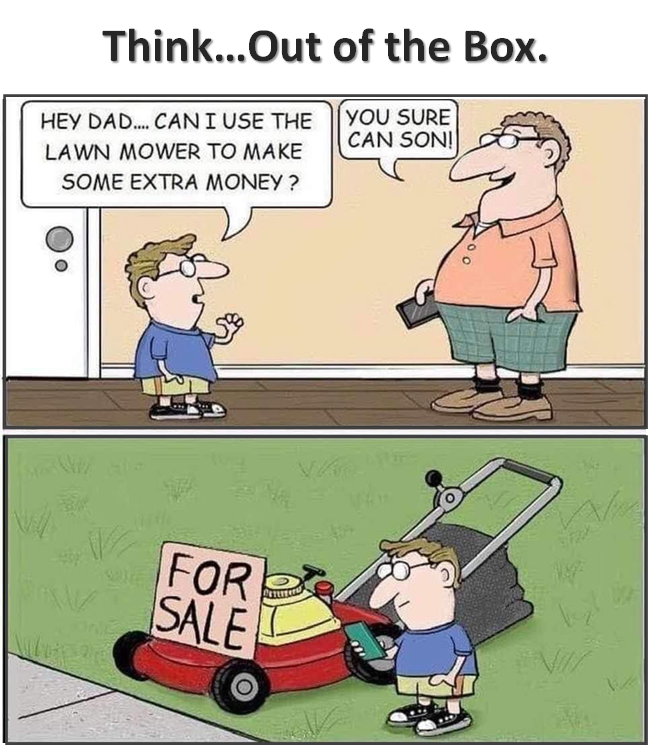 You may have heard…
"Opportunities are disguised as work."
Actually, there are opportunities EVERYWHERE.
What can you do that is out of the box?
This page was inspired by the thousands of candidates like you whom we have met over decades of recruiting.
Every candidate is someone just like us who has amazing skills, abilities, experiences, stories, passions and dreams.
Your dreams – our dreams – need to be achieved.
The rest of your story has not yet been written.
Never give up!